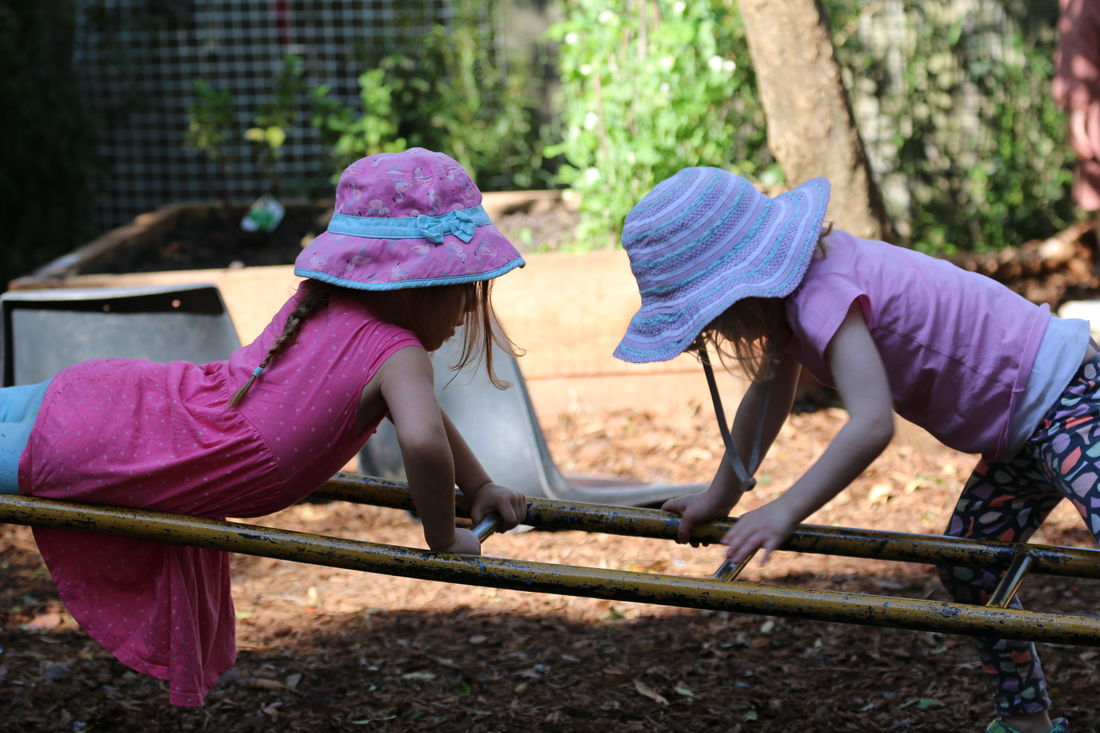 Welcome to Gum Nut and the Wombat Room!
---
We are pleased to welcome you and your family to Gum Nut Preschool and Childcare. The centre is a great place where children, parents and staff are here to get to know each other, and develop friendly and supportive relationships as we work together to provide the best care and education possible for your child.
This small letter is just to give you a friendly reminder of some of the things you may need to bring to Gum Nut each day, let you know of ways you can become more involved in the centre and help you to feel settled in and a part of what is going on!
Things to expect on the first day
The initial separation of parents and children is not an easy thing. There may be tears (from everyone), feelings of sadness,
anxiety or insecurity. Be encouraged, separation is a work in progress and does become easier over time. For some it may take a week or two weeks; for other it may take months. Each child is different and so that's why at Gum Nut we are here to support you.
Once you begin your place at the centre, we invite you to call as often as you like during the day to see how your child is going-staff are happy to answer your questions. Also, we welcome families to continue doing orientation to help the child settle into the new environment-spending lots of time with your child at Gum Nut before and after their first day will help them to feel secure and connected to the environment.
When you are dropping your child off, reassure them that they will have a great day and that you will be back to pick them up after (a part of the day, i.e. lunch, sandwiches, etc). Also, at drop off time it often helps to settle your child to an activity or give them to a staff member. When you say good-bye, it helps if that is when you actually leave. Often when parents keep coming back after they have said good-bye it creates more stress for children and parents, making separation twice as hard. Finally, when you pick your child up, don't forget to find out how their day was too! Talking about Gum Nut helps to make it a positive place.
Helping your child feel comfortable at Gum Nut
Children are welcome to bring comfort/sleep items with them (blankets, soft toys, etc), particularly when they first begin at Gum Nut. Maintaining as much connection with the home is so important, particularly at the early stages. As your time at Gum Nut progresses, it is preferred that home toys be kept at home (they can be easily lost or broken in the company of many). We prefer only genuine comfort items be brought with the children.
To sign your child in and out every day (sign in book located in Wombat Room)
Your child's bag with spare clothes, socks, underwear (more for toilet trainers)
A Sun Smart hat for outdoor play (September-April)
Warm clothing (coat, beanie) for outdoor play (May-August)
Nappies!!! Or Pull-ups!!!! (at least 4 a day)
Formula or alternative milk supply (centre provides cows/soy milk)
Any other food/drink item differing from what the centre provides (please discuss this with us first as we can cater for most dietary requirements)
Please remember to label clothes/toys, etc to avoid them getting mixed up with others
Lost clothing - in a large box, labelled 'lost property' located at the door to the sign-in area
Medication forms at the sign- in book; medication should be handed to staff
Accident forms (Wombat staff will give them to you)
Important newsletters and notices - Fortnightly news is displayed on AFrame & emailed to you; other important notices go directly into children's pockets located in each room
Ways to become involved at Gum Nut.
At Gum Nut we love to receive feed back and ideas from our families. Ideas can be forwarded to:
Parent Group:

On a final note, we look forward to getting to know you and your child; working with you and doing our best to help and support you to achieve an optimal care and learning environment for your child. Please feel free to call at any time to see how your child is going and for your own self-assurance.
Thankyou,
Gum Nut Preschool and Child Care Staff